July 14th in Paris, at Littré
24/05/2023

Eiffel Tower view
On the occasion of the French national holiday, the fireworks are the highlight of a day full of emotions. By staying at the hotel Le Littré, you will have a front row seat to the July 14, 2023 celebration in Paris.
See the fireworks from the hotel Le Littré in Paris
In Paris, July 14th is a day of celebration, so treat yourself to a privileged show from your terrace in our hotel. Every year, the fireworks are fired from the Iron Lady, whose elegance serves as the backdrop for a fantastic show. The streets of the capital are transformed into a festive and jovial atmosphere. Grand parades and an electrifying atmosphere bring back the spirit of the Revolution and the tribute to the French nation. If you wish to celebrate the 14th of July in Paris, book one of our rooms with Eiffel Tower : Superior Eiffel Tower, Executive Eiffel Tower or Suite Eiffel Tower view to spend a magical evening in Paris and bring our amenities for this unforgettable evening.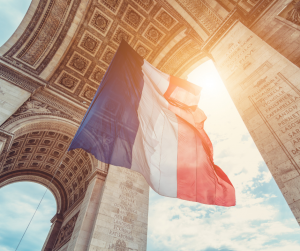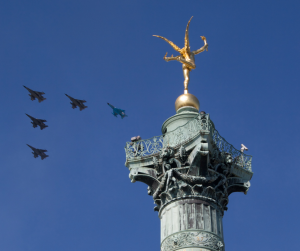 What to do in Paris on July 14th?
Make the most of the 2023 fireworks in Paris by staying at Le Littré. Here are our favorite places and activities and our tips for organizing this special day from your hotel Le Littré.
The military parade: When you arrive, put your bags down at Le Littré before heading to the Champs Elysées. You will be there in less than thirty minutes by Metro. You will have the chance to admire the military procession going up the mythical avenue, with its uniformed soldiers, its horses and its air parade.
A ball at the barracks: On National Day, traditional balls are celebrated in the barracks of the capital. The final bouquet of fireworks at the Eiffel Tower announces to visitors and Parisians, the time of departure to the traditional firemen's balls set up in the different districts of the capital. Some places not to be missed: Caserne Rousseau, Caserne Sévigné and CAS* La Monnaie.
A cruise on the Seine: A cruise on the Seine is the ideal escapade to soak up the atmosphere of the National Holiday. Embark on the Parisian boats and admire the show along the water, where the lights of the July 14 fireworks are reflected.
On this special day, take part in the Parisian festivities by taking advantage of the assets and proximity of the hotel Le Littré.
Book now one of our rooms with Eiffel Tower view to enjoy the wonderful show of July 14th!