What to do in Paris in October?
October Paris Tourist Guide from Hôtel Le Littré
Looking for things to do in Paris in October? Each month, Hotel Le Littré's team provides recommendations to ensure your stay in Paris is unforgettable. We keep you updated on the most engaging temporary exhibitions, essential events, family-friendly activities, and, naturally, the finest dining spots to delight your taste buds as autumn begins.
If you're in need of further suggestions or require assistance with activity reservations, please feel free to reach out to our concierge. Please remember that this service is exclusively available to our hotel guests.
The exhibitions :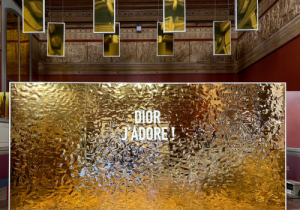 Dior, j'adore !
Perfect for kicking off Fashion Week, the Dior exhibition celebrates the House's iconic fragrance through an olfactory art exhibition. A true source of inspiration since 1997, the fragrance was born of Christian Dior's love of flowers. J'adore" is a timeless legacy of art and creativity. Admire the advertising campaigns and works of art inspired by this fragrance.
Address : Ecole Nationale Supérieure des Beaux-Arts – 13 Quai Malaquais

75006

Metro 4 direction Porte de Clignancourt and stop at Saint-Germain-des-Prés

Price : free

Date : from 27th of septembre till 08th of October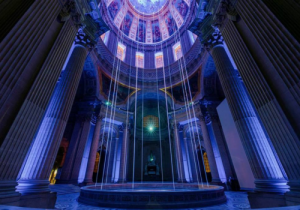 Aura at the invalides
Did you enjoy La Nuit aux Invalides? Good news: a new immersive show is coming to Paris this autumn. It's Aura, an experience born of a partnership between Moment Factory and Cultival. A promising collaboration that promises to be both sublime and enriching! From September 22, 2023, don't miss this fabulous show that reveals the full splendor of the Invalides dome.
Address :

Hôtel National des Invalides

,

129 Rue de Grenelle – 75007 Paris 7

Metro 13 : direction Asnières-Gennevilliers and stop at Saint-François-Xavier

Price : from 9€ to 22€
What to do for Halloween ?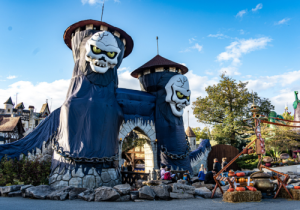 Fear in the park at Parc Asterix
Enjoy this Halloween edition from September 30 to November 04, 2023, with its haunted houses, shows, monster parades and attractions transformed for the occasion. Expect thrills and chills during the 7 night-time attractions. When it comes to haunted houses, there's no shortage of choice: the Catacombs, the House of Fear, the Wrath of Anubis or the Lost House, a 3D experience.
Address : Parc Astérix, 60128 Plailly

Metro 12 : direction Mairie d'Aubervilliers and stop at Porte de la Chapelle, then take the bus 350 till Roissy Charles de Gaulle airport, then take the Ozeroute A-3 till the parc Astérix

Price : 46€ for nocturnals of 14, 21, 28, 29, 30, 31st october and 04th of november

Disneyland Halloween Festival
On October 31, come dressed up and have fun until 11pm. Put on your best Halloween costume for the day, and take advantage of extended opening hours to extend the fun at both Disney Parks. Twilight with the Disney Villains
As night falls, Sleeping Beauty Castle takes on the allure of an enchanted castle, with music, projections and fountains for a shivering moment.
Address : Bd de Parc, 77700 Coupvray

Metro 4 : direction Porte de Clignancourt, stop at Chatelet, then take the RER A direction Marne-la-Vallée Chessy and stop at the terminus.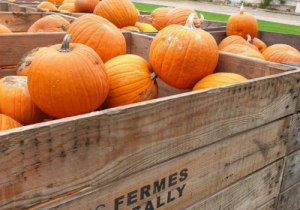 The Pumkin Festival In Gally Farms
From October 21st to 31st, 2023 at the three Gally farms, take part in a gourmet, creative program based around the famous autumn festival, Halloween. So, rather than celebrating Halloween like everyone else, the Gally farms in Saint-Denis, Saint-Cyr l'Ecole and Sartrouville have decided to hold their annual pumpkin festival, with an exciting program for young and old alike.
Our restaurant recommendations :
Brasserie des prés
Nestled along the Cour du Commerce in Saint-Germain-Des-Prés, Brasserie Des Prés, La Nouvelle Garde's fourth address, offers 180 covers inside and 40 places on the terrace. Its seasonal French cuisine is 100% homemade, with an emphasis on local producers. Enjoy a delicious sole meunière with steamed potatoes, a generous grilled sea bass to share or a fine farmhouse poultry with crayfish. Don't forget to sip a cocktail and enjoy the live music.
Address : 6 Cr du Commerce Saint-André, 75006

Metro 4 direction Porte de Clignancourt and stop at Odéon or 15-minute walk from the hotel

Price : approximately 30€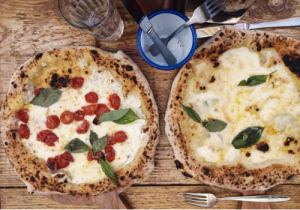 Tripletta
A Neapolitan wood-fired pizza always perfectly cooked, with exceptional ingredients produced in Italy. Tripletta is a "famiglia" that transmits its love of the product in its restaurants, as well as in its recipes. Tripletta's artisanal pizzas are sure to satisfy your taste buds. Vegetarian or not, there's something for everyone in these restaurants.
Address : 1 Imp. de la Gaité, 75014 Paris

8-minute walk from the hotel

Price : pizza between 9€ and 18€
Bookshops for shelter when it rains :
Librairie Jousseaume : nestled in the Galerie Vivienne
Let's discover one of the most beautiful bookshops in Paris. The Jousseaume bookshop is a mythical place in an even more mythical location. Sheltered by the majestic Galerie Vivienne, it opened its doors at the same time as the passage, in 1826. Today, it's a must-see, classified as a historic monument. Take a stroll down its emblematic aisles.
Address : 45-46-47 Gal Vivienne, 75002

Metro 4 direction Porte de Clignancourt and stop at Réaumur Sébastopol then metro 3 direction Pont de Levallois and stop at Bourse
Bibiotheque richelieu : an emblematic library
After 12 years of renovation work, the Bibliothèque nationale de France's marvellous Richelieu site reopened its doors last September. A renovated version of one of the capital's most beautiful treasures was once again revealed before our very eyes. Today, the building has been shortlisted to become France's favorite monument for the 2023 edition of the program of the same name. 1,200 square meters of floor space: an ideal setting for all lovers of culture and history. The collection of the Bibliothèque nationale de France is one of the greatest treasures of our heritage.
Address : 5 Rue Vivienne, 75002

Metro 4 direction Porte de Clignancourt and stop at Réaumur Sébastopol then take the metro 3 direction Pont de Levallois and stop at Bourse

Price : 1-day reading ticket at €5